Home > Services > Oral Surgery
Do You Need Oral Surgery?
What you need to know about oral surgery procedures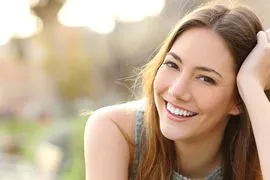 Oral surgery can make a huge difference in your life. The right oral surgery procedure can enhance how you look and how you feel. Dr. K. Michael Murphy & Associates, LLC in Baltimore, MD wants to help you learn how it can help you. He offers the latest technology including the anesthesia wand, cone beam CT imaging, digital x-rays and digital impressions to make your visit efficient and comfortable.
These are just a few of the oral surgery services Dr. Murphy offers:
Tooth extractions: you may need your wisdom teeth (third molars) removed because you don't have room for them, or they are buried in bone and will never erupt. You may also need teeth removed for orthodontic work, or if a tooth is severely decayed and can't be restored. You may also have periodontal disease and have lost too much bone around a tooth for the tooth to be saved.
Dental implant placement: you may need a simple surgery to place a titanium screw, called an implant, in your jaw. Your bone fuses to the implant and after a healing period, the implant is capped with a porcelain crown. Dental implants can replace a single tooth, multiple teeth, or support a dental appliance.
Corrective jaw surgery: you may need jaw surgery to correct poor jaw alignment or other structural issues.
Oral tissue biopsy: you may need a biopsy if Dr. Murphy finds a hard or soft tissue abnormality either by a clinical exam or on an x-ray. Biopsies are often the only way to provide a definitive diagnosis for tissue lesions. Early diagnosis with a biopsy can result in better treatment outcomes for you.
Dr. Murphy offers many other treatments which may involve oral surgery including treatment for sleep apnea, TMD, and cleft lip or palate. He also treats accident or trauma victims who have had injuries to the face or mouth.
Want more information on oral surgery options from K. Michael Murphy and Associates?
Call our Baltimore, MD office at (410) 235-1233 to learn more